Author: Sami Agel
Ever since RTL was able to broadcast throughout Britain, its English-speaking service known as the "Station of the Stars" competed with the BBC and offered an alternative broadcasting popular for its music program. Starting in 1933, Radio Luxembourg dominated Britain's waves till 1939 and resumed after the Second World War on the 1st July 1946 under the direction of Stephen Williams.
A new audience was conquered by Radio Luxembourg and its English-speaking programs on medium wave 208 in 1951: British youngsters. No other European radio station broadcasted more stars including Elvis Presley, the Rolling Stones and the Beatles than Radio Luxembourg, in comparison to a very limited and restricted BBC music program.
The quantity of web pages dedicated to the station of the stars witness the popularity of the station which innovated the radio world with new concepts like the "Sundaynight's top 20" presented by Barry Alldis and radio personnalities like Pete Murray, Bob Stewart or Benny Brown.
Sources: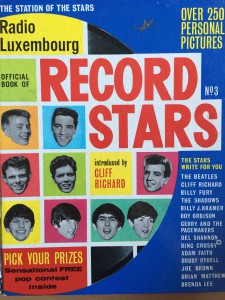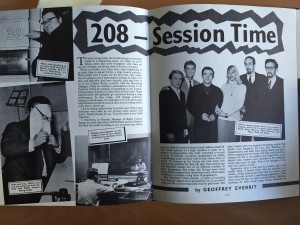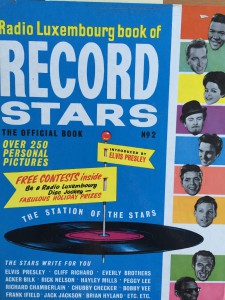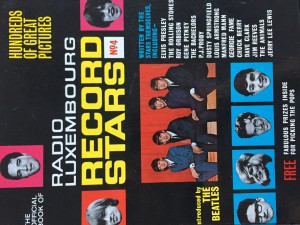 Literature:
Dominguez Müller, David: Kurzweil auf 208 Meter: the Station of the Stars und die fröhlichen Wellen. dans: Ons Stad. – Luxembourg. – N° 106 (juillet 2014), p. 26-28, ill.
Richard, Nichols: Radio Luxembourg: The station of the stars: An affectionate history of 50 years of broadcasting. London, 1983.
Links:
http://www.radioluxembourg.co.uk/