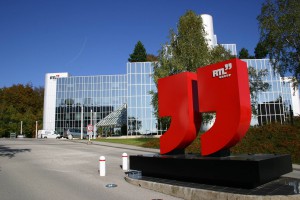 Author: Steve Engel
Every RTL site, national and transnational, is autonomous and has its own archives. Only the headquarters in Kirchberg employ RTL's first full-time archivist since 2011.
Efforts are being made to progressively centralize important archvial material from the different sites in Luxembourg. The archives of the medium wave transmission site in Marnach have been assessed prior to their closing on 1 January 2016. The archives of the transmission site in Junglinster are also being reviewed.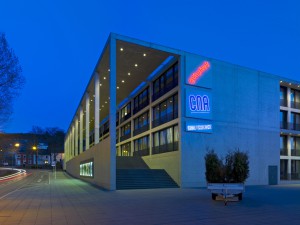 Audio and video files that have been produced by Radio Luxembourg and RTL in Luxembourg are archived in different places. Following an agreement, audio and video broadcasts since 1955 can be consulted in the Centre National de l'Audiovisuel; although not all files have been indexed yet. On the other hand, recent videos and audio productions can be accessed on RTL's website.
Although lacking private donations of technical equipment, some equipment has been kept in Junglinster, where used transmission tubes form a little 'museum'. Some equipment has been donated. The two first motors and generators of the Junglinster site have been given to the future Musée de l'énergie industrielle.
Sources:
Interview in the RTL Kirchberg archives with RTL archivist David Dominguez Muller offering a presentation of selected sources of the archives; informations on the creation of RTL's archivist post, on the material found and archived, on the autonomous nature of the RTL sites and the progressive centralization of important archival material in the Kirchberg archives.
Source: University of Luxembourg.
Literature:
Centre National de l'Audiovisuel."Les archives RTL/CLT-UFA." CNA.com (accessed January 18, 2016).
Linkedin profile of David Dominguez Muller (accessed on January 18, 2016)
"Marnach. L'émetteur en ondes moyennes vit ses dernières heures." 5' Minutes.lu, December 30, 2016 (accessed on January 20, 2016).
"Junglinster Démontage des moteurs diesel MAN de la station d'émission de RTL." Musee-energie.eu (accessed January 18, 2016).
RTL.lu (accessed January 18, 2016).
Author: Steve ENGEL