Author: Nils Floener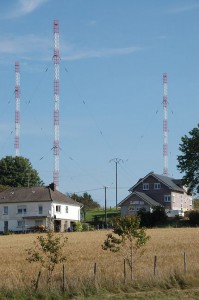 The first transmitter of Marnach, was built and went into service in 1955. This beam antenna has a switchable directional characteristic pointing towards the Rhine-Ruhr, the British Isles and Scandinavia. Since then, it has improved the Junglinster longwave transmission of the English-speaking program.
Inaugurated in Junglinster in 1951,the mediumwave transmitter was moved to Marnach in 1956. At that time, the power was upgraded to 350 kw and was more than tripled twelve years later. It was the most powerful mediumwave transmitter in the world during the following years.
The German-speaking program, launched on July 15, 1957, became very popular. The transmission of the English-speaking program ceased in 1991. Partly due to concerns from the local community, CLT-UFA ceased transmission from Marnach on 31 December 2015. The antennas were brought down on 11 February 2016.
Sources: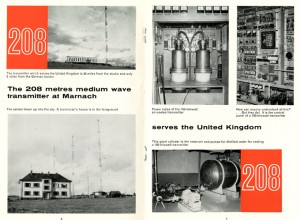 http://map.geoportail.lu/addresses/Marnach/Centre%20D'Emission%20Rtl?lang=de
https://backstage.rtlgroup.de/public/htm/ge/Dailynews_FS.aspx?id=dailynews_217D39B92ECA4F70B3DACD6C85031415&newsdate=22122015
http://www.wort.lu/de/politik/petitionen-marnach-funkstille-ab-2015-541ff327b9b398870806967b
http://tele.rtl.lu/emissiounen/de-journal/3051547.html
http://www.tageblatt.lu/digital/foto/story/Ein-Stuck-Radiogeschichte-ist-verschwunden-22197357
http://www.visitluxembourg.com/de/mosel/marnach