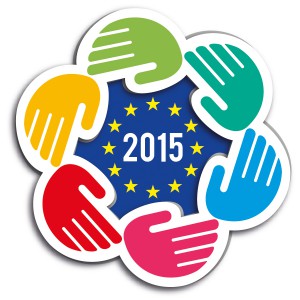 "The greatest achievement of the European integration project is that there has not been war on the territory of the member states for 70 years now." Martin Schulz, President of the European Parliament and laureate of the Charlemagne Prize 2015, said this sentence twice last week: once on Thursday, 14 May 2015, after receiving the Charlemagne Prize in Aachen. And once already on Tuesday, 12 May 2015, in his laudatory speech for this year's winner of the Charlemagne Youth Prize. Although the winning project is all about war: it is the Twitter project @RealTimeWW1 from our Master in European Contemporary History at the University of Luxembourg.
In this project, the students tweet stories and events from the First World War in real time, exactly 100 years after they happened – on the same date and, if possible, even at the same time. To show that if there is war, it is everywhere, and also how easily small conflicts can turn into horrid battles, is one of the project's aims. In a time where peace is by many taking for granted, the students want to make their followers aware what great an achievement the peaceful Europe is in which we are living today. The jury of the Charlemagne Youth Prize 2015 acknowledged this aim by choosing the project out of ca. 350 submissions from all EU member states, and honoured it with the first prize.
This first prize consists not only of the 5.000€ prize money and a certificate. It implies also an extent of attention as yet unknown to the project. All 28 national winners of the Charlemagne Youth Prize that had been chosen in the EU member states were invited to three days in Aachen. During these days, a number of national and EU politicians showed great interest in the project, the idea and the persons behind it, its scope and its challenges. The resulting talks were very interesting and encouraging.
However, some small remarks will stick to mind just as much, remarks of people that approached me as the project's representative in Aachen without any grand introduction, just wanting to tell me what value they see in @RealTimeWW1. Tp tell me what connects them to the First World War: be it their grandfather, having become a prisoner of war without ever being a soldier, only living in the wrong country at the wrong time with the wrong nationality. Be it a German father standing at a square in London when war was declared, and a British guy saying right next to him: 'If I met a German now, I would wring his neck!' It was not even always an immediate connection to World War One that made our project speak to them personally, but the appreciation of peace. People from Eastern European countries emphasised the value of open borders, of personal and public security, of (relative) welfare instead of mined and fenced frontiers, permanent fear, permanent shortages. With tears in their eyes they expressed what great a comfort it is for them to see that there are young men and women able to appreciate the European peace we all enjoy nowadays.
All these people's experiences and their appreciation for our project will be a motivation to continue @RealTimeWW1 over the next years – everyday. Just as the war did, in its impacts, not take a pause. The awareness of being able to believe that this Twitter account is the closest we may ever be to war might well be the most important award coming with the Charlemagne Youth Prize 2015.
More information on the prize, and also on the second and third winners: http://www.charlemagneyouthprize.eu/
Mechthild Herzog