Author: Sami Agel
Saar's transmitter Europe1 threatened Radio Luxembourg's entertainment monopoly in 1955 by establishing a more modern conception of radio boradcasting. At the source of this success was Louis Merlin, an ancient Radio Luxembourg associate and innovator of a new aera of radio broadcasting.
Radio Luxembourg responded only a decade later. Under the direction of Jean Faran, a new team injected some new dynamism to the station's schedule. The result was a mix of news and entertainment targeting a diversified audience of all age category.
New music shows like the "Hit Parade" with André Torrent as well as new radio games like "Jeu de valise" with Michel Drucker redefined Radio Luxembourg's entertainment program. On the other side, reports covering current events and political shows like "Le Grand Jury" gave the news coverage a new dynamic.
Sources: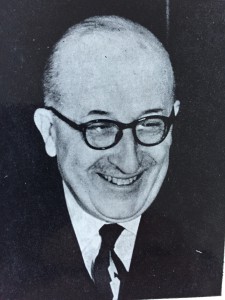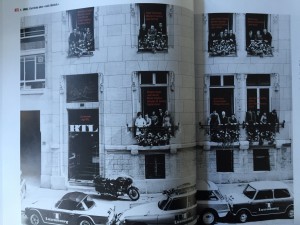 Literature:
Dominguez-Muller, David: Radio Luxembourg / RTL, Radio périphérique au rôle central, dans Ons Stad 2014, p. 25-26
Merlin, Louis, C'était formidable!, Rene Juillard, 1966.