From the Streets into Shelter
The Centre Abrigado (Spanish: sheltered, warmly clothed) is a combined day and night facility with an attached drug consumption room. It is located in Bonnevoie, in the periphery of Luxembourg City. These days it appears that drug users and dealers have occupied the area around the centre.
The Abrigado, as it exists now, is the result of a lengthy process. The project of the container complex started in 2003 under the name "Tox-In", consisting of the daily structure "Café de contact", a drug consumption room and the overnight shelter "Nuetseil". Its sponsoring association is the Comité National de Défense Sociale. In 2012 the complex was extended by a so-called "Blow room" and rebaptised under the name "Centre Abrigado". One has to see the establishment of these facilities in an international context. During the last three decades numerous drug consumption rooms have been put in place, especially in Europe. The existing personnel structure of the Abrigado is a multidisciplinary team, consisting of doctors, educators, psychologists, sociologists, nurses and administrative staff.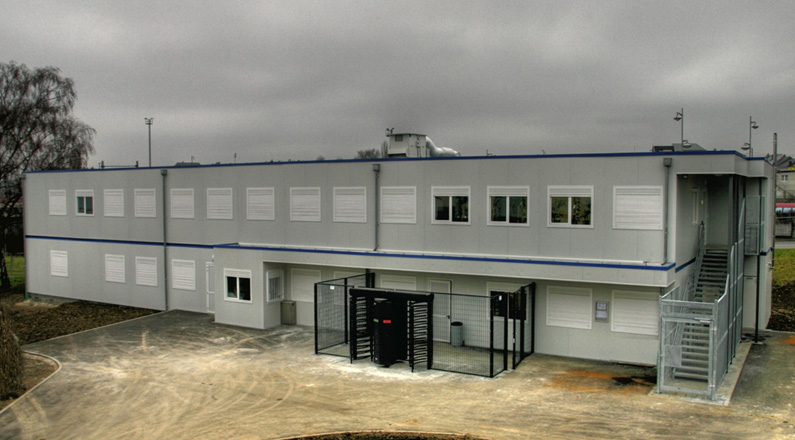 The Center provides a clean and secure environment for drug users and helps to improve the living condition of the users. Approximately 200 adults from different social classes and nationalities are using the facilities every day, but only 30-40% of the visitors use the drug consumption rooms. The majority is either using the medical or consultation service or only coming for a drink. Furthermore, the Center aims at relieving other institutions such as the CHNP as well as the public space – but this object partly fails because drug users and even dealers are hanging around the immediate surroundings of the facility. This circumstance makes the Abrigado the subject of public controversy; many residents and business people dislike the fact that drug users and dealers are hanging around the near area of the Center. Furthermore, the Abrigado has not only become a concern for the residents but also for the public image of the City. Only recently a sight protection has been constructed to seal off the complex.
One has to keep in mind that the facility, which exists already for over 14 years now, is only provisional. A definitive solution has not been found yet.